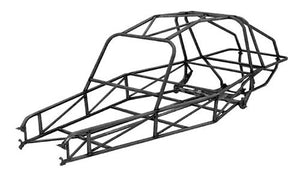 Introduced in 2001 the Cruiser is our leading 4 seat, model in the Berrien Buggy by Acme chassis line.  This 112" wheelbase, "Low Side"* chassis sets the standard for affordable family fun.  When you go riding in a Cruiser, no one has to wait for their turn to ride.  The Cruiser is a great choice for Dad, Mom, and the kids to enjoy a "cruise" together.  The spacious cockpit is 51 ¾" wide & 44 ½" high.
The jig welded mainframe is constructed with 1½" X .095" welded seam mild steel tubing.  Support tubes are 1" X .065".  All bends are mandrel-bent, and this chassis can also be produced in 4130 chrome moly for an additional fee.
This is a Special-order product only, a shipping or Delivery Fee will need to be applied, please email faron@109DuneBuggies.com or call 505-688-7640 for more information on Shipping. 
The Cruiser is available as:
Knock Down Kit (Part #C058-BB401) - 

$1659.00

Fully Welded Without Torsion (Part #C058-BB436) - $2756.00
Fully Welded With Torsion (Part #C058-BB437) - 

$3123.00

Fully Welded With Custom Torsion (Part #C058-BB437C) - 

$3111.00
We can also offer Powder coating if we weld up the kit for you at an additional fee.